Abengoa´s bioenergy business intends to cement its position of leadership in the biofuel sector while developing sustainable solutions for the transportation sector and bioproducts from biomass. The company is currently focused on developing technologies for producing second-generation biofuels from lignocellulosic biomass, especially bioethanol via enzymatic hydrolysis and gasification and catalytic synthesis of alcohols, and also on obtaining high value-added bioproducts.
New regulations in the United States and the European Union now require the biofuel industry to meet strict sustainability criteria. The regulations are intended to bring about a reduction in greenhouse gas emissions generated during the biofuel life cycle and also guarantee the origin of the feedstocks used to produce them.
In response to legal requirements, which govern both first and second-generation biofuels, Abengoa has implemented greenhouse gas (GHG) emission accounting and verification systems as well as feedstock certification systems to differentiate between biofuels that are sustainable and those that should be disregarded, as part of the ongoing fight against climate change.
In relation to second-generation biofuels, the development of enzymatic hydrolysis technology has enabled us to convert agricultural waste, wood waste and other potential energy crops into ethanol, without upsetting the ecological balance or the food chain. At the same time, second-generation biofuels are very effective at cutting emissions in comparison to the fossil fuels they are replacing.
In the field of bioenergy, Abengoa's business mission centers on the following activities so as to reap the greatest returns for its stakeholders, industry and society at large:
Fostering the sustainable development of the transportation fuel market while developing biochemical products through the use of renewable feedstocks and environmentally-friendly technologies that help curb carbon emissions while cushioning the environmental impact.
Developing innovative technological solutions through continuous investment in R&D, leading to more efficient production processes, diversification of feedstocks and the manufacture of new products.
Creating value for shareholders by focusing business on the creation of profitable and sustainable technological solutions.
Promoting the personal and professional development of its employees through continuous training and setting up and overseeing customized development targets and plans.
In the field of biofuels, Abengoa is involved in the energy sector and in industrial production. It develops transport biofuels, bioethanol and biodiesel, among others, as well as chemical bioproducts that employ biomass (cereal grains, sugarcane, cellulosic biomass and oleaginous seeds) as feedstock. Biofuels are used to produce ETBE (a gasoline additive), or for direct blending with gasoline or diesel. Abengoa is also developing new biofuels (jet kerosene and biodiesel from sugars). The chemical bioproducts will be identical to those currently produced by the petrochemical industry in terms of functionality, but will be more sustainable and are intended for immediate replacement of existing products.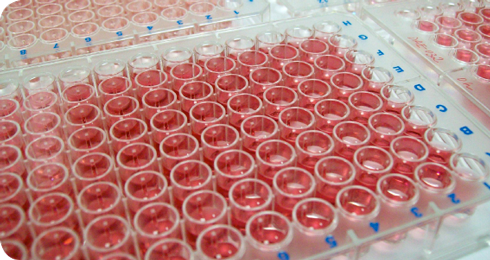 In the bioenergy sector, Abengoa boasts operations in five countries across three continents. It currently owns fourteen plants for producing bioethanol and other process-related co-products, along with a biodiesel production plant, distributed as follows:
Europe: Spain, France and Holland.
United States.
Brazil.
These plants cater to the demands of global bioethanol markets from practically any corner of the world. Most sales are made in countries where the bioenergy is currently produced, although sales are also made in other countries and regions, including Germany, the United Kingdom, scandinavian countries and Italy.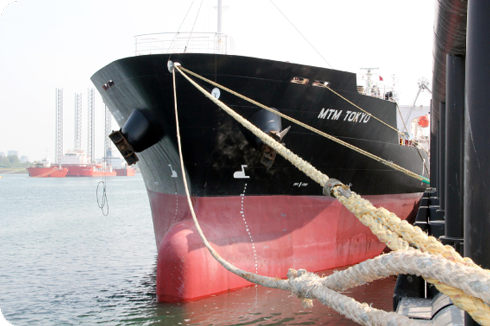 With a view to using new raw materials as sources of carbon, the company's efforts focus on enzymatic hydrolysis and catalysis processes.
Enzymatic hydrolysis technology is one of the core areas on which Abengoa is centering its technological development work. The main objective being pursued is to produce bioethanol from lignocellulosic inputs, chiefly different kinds of cereal straw and herbaceous crops.
In order to develop this technology further, Abengoa is constructing the first commercial biomass-to-bioethanol plant in Hugoton (Kansas, United States). The project has been made possible thanks to the company's knowledge of the processes involved and its years of experience in operating and resolving issues with the York pilot plant (United States) and the BCyL demonstration plant (Spain).
In the field of catalysis, the company is working on the technology needed to convert ethanol into high value-added products, such as butanol.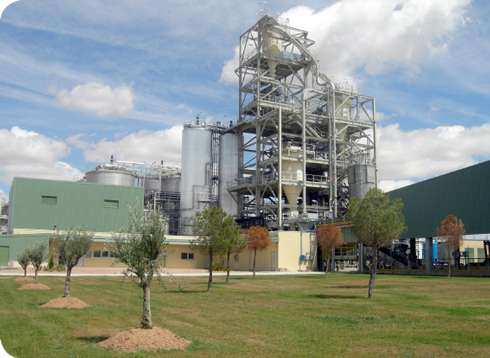 Abengoa has developed a groundbreaking technology allowing for the catalytic production of n-biobutanol from the bioethanol produced at first-generation plants.
Abengoa is also involved in the Waste to Biofuels project. The aim of this project is to develop a one-stop solution for managing municipal solid waste (MSW). On the one hand, this will allow more waste fractions to be used by converting agricultural waste sugars into biofuels and energy, while on the other it will provide a more sustainable and efficient alternative to final disposal of waste at landfill sites.
Projects by region and key achievements
Abengoa is Europe's leading biofuel producer (with a production capacity of 1,500 ML) and one of the main producers in the United States (1,440 ML) and Brazil (235 ML), with a grand total of 3,175 ML of installed production capacity distributed between 14 plants operating in five countries across three continents.
Europe
In relation to second-generation biofuels, Abengoa started up its BCyL biomass plant in 2009, the world's first commercial-scale demonstration plant, capable of producing ethanol from biomass continuously through enzymatic hydrolysis technology.
Ongoing operation of the plant has proved that the technology is technically and economically viable and has allowed the company to streamline and optimize the production process.
United States
The US Environmental Protection Agency (EPA) has authorized the North American subsidiary of Abengoa Bioenergía to produce E15 (15 % ethanol and 85 % gasoline), the new blend of fuel available for cars and trucks built from 2011 onward. The current US administration has set the objective of helping service station owners install 10,000 pumps for the new fuel over the coming five years.
Brazil
The Brazilian National Development Bank has chosen Abengoa to develop second-generation ethanol and biobutanol from sugarcane biomass, utilizing both the straw and the bagasse. The company will be responsible for implementing the technology required to carry out the project and for carrying out the engineering work to construct a plant capable of producing 100 ML of secondgeneration ethanol a year.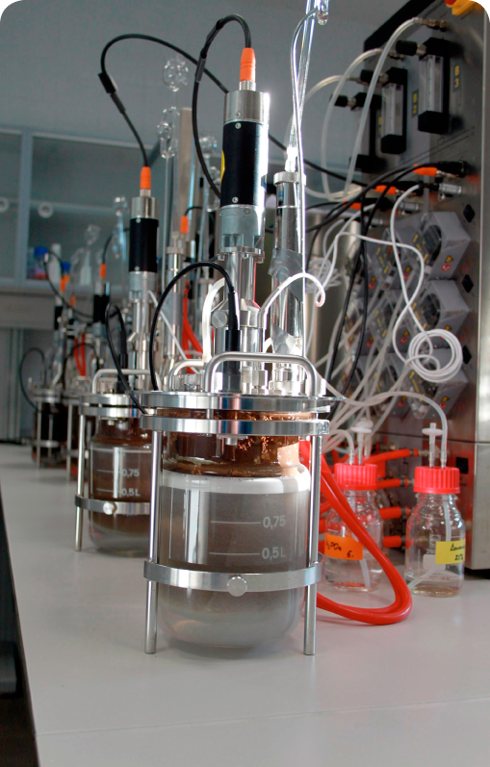 In 2012, Abengoa's bioenergy arm embarked on a far-reaching process to create value for its shareholders. The company has identified opportunities that will enable it shortly to diversify bioproducts further and manufacture compounds and biofuels with improved value-added, thus generating greater environmental benefits and rewards.
The main objectives for 2013 and successive years are to press on with the commercial development and implementation of new products, which will be used over the coming years as a sustainable and competitive replacement for a large part of existing oil-based products. The company also intends to develop new business lines to valorize existing assets and continue with its policy of conducting business in line with best practices in risk management and process efficiency, making sustainability its upmost priority.