Against an economic backdrop of financial instability in Spain and other European countries, Abengoa has managed to steer a steady path in its recycling business thanks to its well-diversified business activities and strong international presence.
The steel waste recycling business is currently the European market leader in the recycling of zinc waste, providing the steel industry with a high value-added environmental service.
Turning our attention to aluminum waste recycling, Abengoa has developed a one-stop recycling model that has made it a benchmark within the market and the company currently leads its European competitors in the treatment of salt slag.
The industrial waste recycling business in Spain has been hit hard by shrinking waste generation brought on by the crisis.
Abengoa's mission is to provide technologically groundbreaking solutions in the recycling of industrial waste, thus contributing towards a more sustainable world. The company also aspires to become an international market leader in the recycling and management of industrial waste across its different lines of business.
This unflinching commitment is reflected in its lines of business:
Galvanization and steel waste recycling: Recycling of common electric arc furnace steel dust. Recycling of stainless steel dust. Valorization of zinc waste produced from the galvanization process.
Aluminum, salt slag and SPL recycling.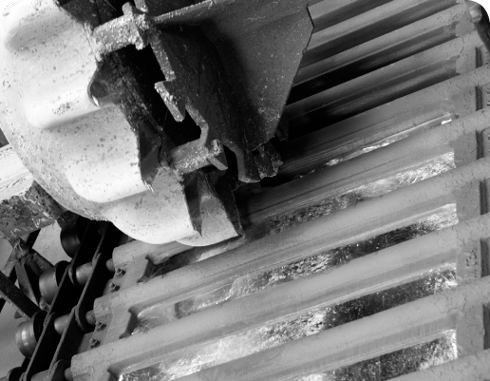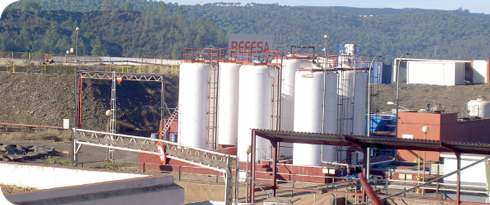 Abengoa currently has a strong international presence, carrying out its industrial waste recycling business at more than thirty facilities across twelve countries.
Abengoa manages, through the business units described below, over 2.2 Mt of waste, using more than 1.3 Mt of this in the production of new materials through recycling processes.
Steel and galvanization waste recycling business
Over the course of 2012, the company treated more than 532,684 t of common steel dust in Europe and Turkey and over 123,618 t of stainless steel dust, recovering the material to create high-value metals such as nickel and chrome.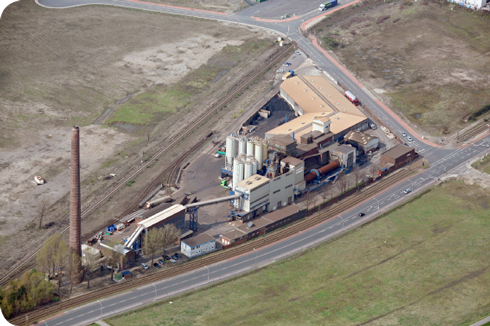 From this volume the company obtained more than 188,314 t of Waelz oxide, very much on par with the amount produced in 2011. In tandem, the stainless steel dust recycling plants produced more than 61,882 t of nickel, chrome and other alloys, 56.6 % up on the figure for 2011.
The steel waste recycling division witnessed numerous milestones over the course of the year. In May 2012, the company's Waelz oxide leaching plant at Gravelines (France) entered into operation. The facility has been designed with a nominal treatment capacity of 100,000 t/year, enough to meet the future leaching needs for the Waelz oxide produced by plants in Germany and France.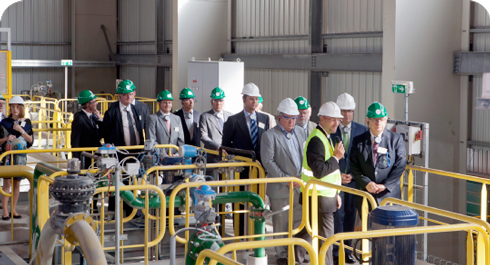 In July 2012, Abengoa signed a commitment agreement with the Investment Support and Promotion Agency of the Turkish Ministry of the Presidency (ISPAT) to invest $120 M through a joint venture with the Canadian firm Silvermet Inc., the aim being to construct two new steel dust recycling plants in the regions of Adana and Izmir (Turkey), each to have a treatment capacity of 110,000 t.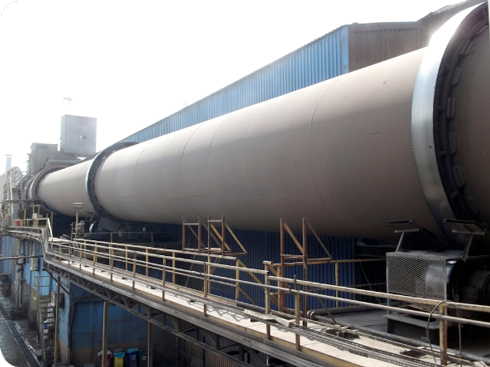 As part of this growth strategy, an agreement was reached in September 2012 to acquire 55 % of the South Korean company Hankook R&M Co. Ltd. (HRM), which specializes in steel dust recycling. The company is constructing a plant in the city of Gyeongju, in the south-east of the country, with sufficient capacity to treat 110,000 t of steel dust produced by the main steel mills operating in the region. The new plant, which is scheduled to commence operations in the first quarter of 2013, will be operated by Abengoa and will feature technology developed and patented by Abengoa.
Lastly, and to better exploit existing synergies, August 2012 witnessed the administrative merging of the Befesa Zinc Amorebieta and Befesa Zinc Sondika plants, with the name of the resulting company becoming Befesa Zinc Óxido, S. A.
Construction work is set to start in 2013 on two steel dust recycling facilities in Turkey. The new steel dust recycling plant in South Korea will also be completed in 2013.
Aluminum, salt slag and SPL waste recycling
The company carries out the one-stop collection, transportation and recovery of aluminum waste and scrap, producing and selling secondary aluminum alloys and helping in particular to lower CO2 emissions.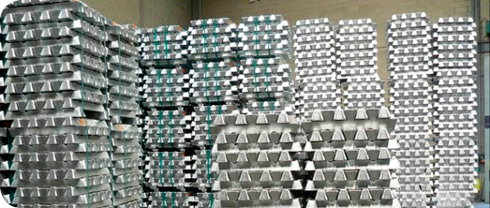 Abengoa has the capacity to treat 160,000 t/year of aluminum waste at two plants and 630,000 t/year of salt slag and SPL at five different plants.
The technology division specializes in the design, construction, assembly and start-up of plants and facilities for the aluminum industry. Its flagship products include automated lines for producing 5-25 kg aluminum ingots, casting wheels, rotary ovens, coolers and equipment for treating slag.
Within the aluminum, salt slag and SPL recycling business, the main highlight in 2012 was the closure of the aluminum alloy manufacturing section at the Valladolid plant and the resulting migration of production to the Erandio and Les Franqueses production centers, the aim being to make further gains in both efficiency and production.
Industrial waste recycling
Spain
Within this line of business, Abengoa carries out mechanical and chemical cleaning work, catalyzer and exchanger extraction, management of industrial waste (hazardous and non-hazardous), physicochemical treatment and inertization and stabilization treatments, as well as soil management and decontamination.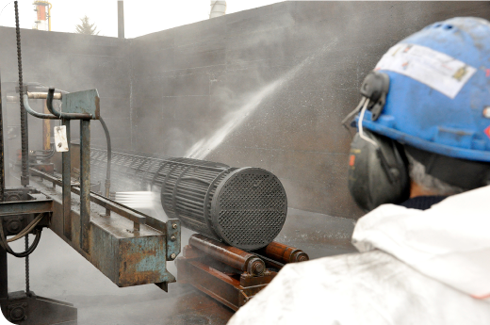 The sulfur valorization business processed 58,941 t of sulfur over the year, producing 177,520 t of sulfuric acid.
In the plastics recycling business, Abengoa manufactures low-density polyethylene pellets by recycling the film used to cover greenhouses.
The company has been busy within the industrial waste recycling business in Spain, with highlights including the preoperational cleaning of the Solacor, Solaben and Helios solar power plants in Spain and the Shams-1 solar power plant in Abu Dhabi.
In addition, the new sulfur valorization plant at the Port of Bilbao was unveiled on October 17. The facility has the capacity to treat 120,000 t of sulfur to produce 350,000 t of sulfuric acid and oleum, enough to generate roughly 90,000 MWh of associated electricity each year. This new plant makes huge environmental inroads across the board, as it features highly efficient state-of-the-art technologies, many considered best available techniques according to BREF reference documents.
Latin America
In Argentina, the incineration business unit reported an 100 % year-on-year gain in the number of tons treated, while final waste disposal witnessed an increase of 4 %.
In Chile, the company managed 17,553 t of waste at its facilities in Sierra Gorda, 120 km from Antofagasta.
In Peru, 30,540 t of industrial waste were treated over the course of 2012.
Last but not least, waste treated in Mexico during 2012 amounted to 14,211 t.
Waste to Biofuels (W2B)
W2B technology involves obtaining energy from municipal solid waste (MSW) through fermentation and enzymatic hydrolysis treatment. This solution is not restricted to the treatment of the organic fraction of MSW, but also embraces all the other components, including those that can and those that cannot be recycled, along with other plastics, through the use of pyrolysis technologies to obtain biodiesel and energy valorization approaches to generate steam and electrical power.