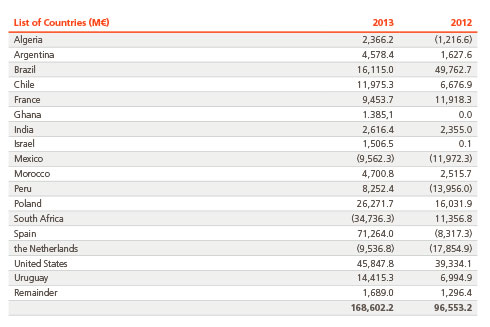 Of the total amount of taxes paid in 2013, 46.39 % corresponds to withholdings and deposits on account on employees' personal income tax effected by the different group companies and deposited by the same with the Tax Agency. Additionally, 40.64 % corresponds to other taxes, fees and levies.
Note 1: Data for 2012 do not include taxes paid by the Environmental Services business unit that was sold at the beginning of 2013.
Note 2: Data for 2012 were modified as the result of an error detected in calculating corporate tax and VAT in two companies.