For Abengoa, having a good reputation among socially responsible investors is extremely important and acknowledges the strength of the company's business and management model, as well as the efforts made in the realm of Corporate Social Responsibility.
The support Abengoa receives from socially responsible investors constitutes the best proof of the effectiveness of socially and environmentally sustainable management.
Within this context, the Department of Investor Relations was especially active with institutional investors focused solely on companies with high standards of corporate social responsibility (CSR). Abengoa participated in seminars where in attendance were exclusively CSR fund managers, and also held private one-on-one meetings with these types of investors.
In addition, the FTSE Group, in its 2009 review, maintained Abengoa as a member of the FTSE4Good IBEX, an index of socially responsible investments.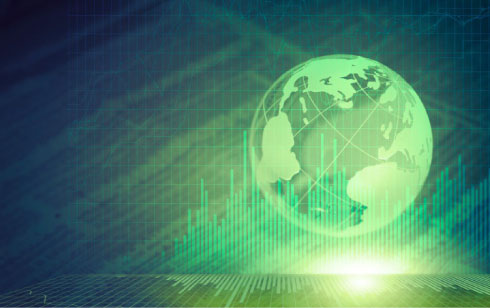 FTSE4Good IBEX is the responsible investment index managed by the global index provider FTSE Group (Financial Times Stock Exchange) in conjunction with the Spanish Stock Market (BME in its Spanish acronym). Abengoa is a member of the FTSE4Good IBEX, which has been grouping companies listed on Spanish stock markets since September 2008.
The FTSE4Good index family is an important reference for investors throughout the world who value companies that are working towards meeting criteria of social, economic and environmental responsibility in managing their business. Abengoa's inclusion and continued presence on the FTSE4Good IBEX index shows that the policies developed by the company are able to meet the stringent criteria established in this area by the FTSE Group.
The development of a CSR Management Plan, the implementation of a reporting system to obtain accurate information efficiently, and the design of an Environmental Sustainability Indicator (ESI) system, which will help to increase the sustainability of company activities, were all contributing factors in Abengoa's inclusion on the FTSE4Good IBEX sustainability index. And this combination of initiatives has also given rise to the company's participation in the Carbon Disclosure Project, a project aimed at building up data on the measurement and disclosure of greenhouse gas (GHG) emissions, as well as information on strategies for dealing with the risks and opportunities associated with climate change.
Case Study Kempen SNS Smaller Europe SRI Index
Since 2004, Abengoa has been a member of the Kempen SNS Smaller Europe SRI index, the first European index listing companies that stand out for their commitment to business ethics, social development and environmental policy.
This index lists companies which, after meeting the very strict selection criteria, demonstrate a marked commitment through their policy on social responsibility to "socially responsible investment".
2009 Milestones
Abengoa participated in seminars where investors in attendance were exclusively Corporate Social Responsibility fund managers, and also held private one-on-one meetings with these types of investors.