Training is the key tool for developing the talent of Abengoa's team of people and the cornerstone upon which the company achieves excellence in its undertakings. A team of highly qualified professionals constitutes one the company's greatest assets, ensuring leadership and generating customer and market confidence.
Training plans
To ensure the company has the very best team of people, highly qualified professionals who are committed to corporate culture, Abengoa develops comprehensive employee training programs that cover all important subjects that are necessary for professional growth. These include the following: corporate training, (general) professional enhancement, Occupational Risk Prevention, languages, professional practices, environmental management and performance, human rights and anti- corruption, and the struggle against climate change.
In 2013, these new components were added to the training plans:
Language School, aimed at providing quality language training in line with the needs of professionals in an increasingly more global environment. Keenly aware of today's reality, the school employs a semi-attendance-based system.
"English Executive Master" Program as part of the "Executive Program", consisting of attendance-based classes over a six-month period to reinforce oral communication in English.
Training itineraries covering Corporate Health and Safety Training for all company employees.
E-learning-based training to promote professional learning efficiency. The advantage of the new design of this training modality already in place at the company lies in all contents being suitable for implementation using mobile devices without the need for internet connection.
Technology for Sustainable Development Course, intended to provide a global perspective of the company's main technologies and their impact on the environment.
In 2013, Abengoa staff received more than 1.8 M hours of training, up by 5.9 % over the previous year, for a per-employee average of 47.98 hours 3.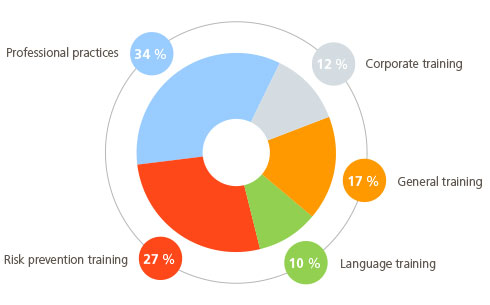 In 2013, 30,158 hours of training were conducted in the areas of sustainable development and the struggle against climate change.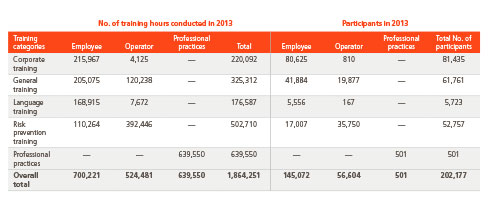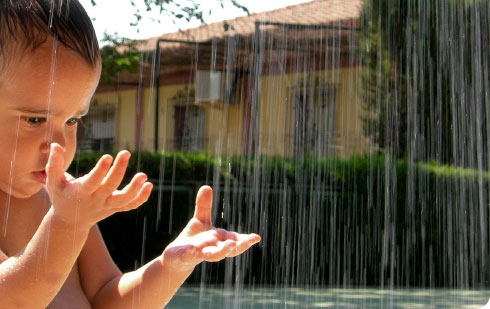 Abengoa University
Through Abengoa University, the company offers innovative training programs that have been adapted to market demands and aligned with employee needs.
Abengoa maintains partnerships with a variety of schools and universities of renowned prestige in implementing these programs.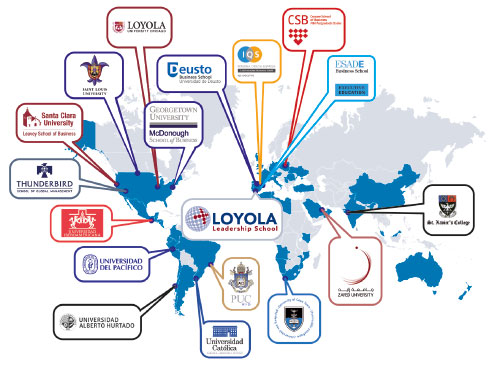 In 2013, there were 23 graduating classes, totaling 627 students in 8 different countries, through the programs designed to ensure best practices in line with the Abengoa vision and business model.
Note 3:  The number of internship hours was not taken into consideration in calculating the average number of training hours per employee, and average staff number was computed without including scholarship or grant holders.