Abengoa
Annual Report
2011
Financial data
Revenues of €7,089 M, an incerase of 46% compared to 2010.
Another successful quarter: 29th in a row.
Ebitda of €1,103 M, an increase of 36% compared to 2010.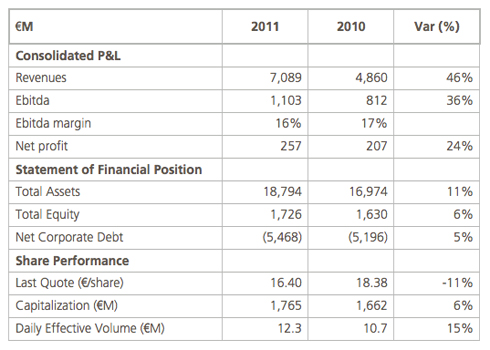 Operating data
73% of our revenues from international markets outside of Spain.
51% of revenues coming from the Americas (Latin America and US).
E&C backlog up to €7,535 M, as of December 31, 2011.