Importance of Training in HR Policy
Abengoa remains committed to marking itself apart from the pack by investing heavily in employee training. This is because the company understands that in order to attain a higher level of recognition and market success, improving and developing employee skills and abilities through education and training is essential.
With more than 1,000,000 hours of training, Abengoa has once again demonstrated the pivotal role of training in achieving company success.
Abengoa's Training Strategy: existing Approaches and Management Model
Abengoa's training strategy is part of its response to a complex challenge: tremendous geographical diversity, a considerable number of employees from different cultural backgrounds and a wide range of training needs in more than 70 different countries.
In order to face this challenge, Abengoa combines new learning-applied technologies, such as e-learning, with traditional methodologies, including attendance-based methods. Abengoa also added multimedia resources and virtual classrooms to its training in 2009, in addition to expanding the online catalogue of content available to employees.
The key to integrating new technologies and training needs is Campus Abengoa, a collaborative environment of learning and management, which has been consolidated as the basic tool for developing Abengoa's training model.
Management Model
The first stage in drawing up the training plans is to identify needs, a process in which there is active participation from both the professionals for whom training is intended, as well as their direct superiors.
Abengoa's training model encompasses the contents required for maintaining a team of highly qualified professionals in line with corporate culture and best market practices:
Corporate training: that which transmits corporate culture, the Common Management Systems, strategy, financial models, corporate identity and the values this represents.
Familiarity with the Common Management Systems, the instrumental keys to Abengoa's corporate culture, and the company's commitment to human rights and integrity, are one of the cornerstones of the annual training program.
In 2009, more than 1,000 instructional hours were dedicated to corporate social responsibility, and an online course was also implemented to enable greater dissemination of these matters and to serve as an introduction to the CSR indicator reporting system.
General training, focusing on the professional improvement of employees, through knowledge of new working tools and techniques, updating professional content, as well as management models, among others.
Training in occupational risk prevention, including health and safety standards in the workplace and the use of protective elements. It also involves training risk prevention technicians in this area and in performing the duties established under legal regulations.
As in previous years, specific programs were also implemented in 2009 for directors and middle managers, in order to reinforce occupational safety at all company levels.
Languages are a key component in Abengoa's international growth model. Therefore, our future demands employees that are prepared to tackle and execute projects anywhere in the world.
Professional practices, enabling knowledge acquisition as the product of enhanced competencies in the job position. Among others, these include company interns and scholarship holders.
Professional Programs
Another core element of Abengoa's training model are the professional programs, designed to support professional careers in key company positions:
Project manager program: expertise in project management is key to Abengoa strategy, and therefore each year professionals from different business groups receive this type of training. In 2009, the program was completed successfully through the 5th edition in Spain, and the 4th in Latin America.
Project head program: since its inception in October 2006, a total of 114 professionals from five different promotions have successfully completed the program. Furthermore, this year marked the addition of a part-time attendance multilingual (Spanish, English and Portuguese) methodology, which has enabled the company to increase the number of participants.
Worksite manager program: continuous improvement initiatives and the outstanding results in previous years led Abengoa to set up three new sessions in 2009, two in Spain and one in Mexico. In total, more than 88 employees have participated in this program.
Solar power management program: 21 Abengoa professionals are receiving specific training on solar power thanks to this course.
Lidera program: aimed at potential executives in Latin America, this new edition had 36 students who, on the basis of part-time attendance, consolidated their training in three areas: personnel management, executive skills and business management.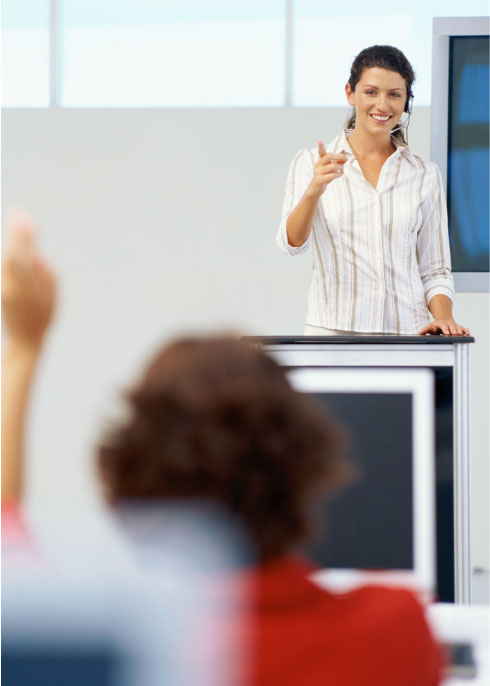 Abengoa's 2009 Training Plan
Abengoa's 2009 training plan was executed successfully, achieving the objectives defined in each area, and in terms of number of participants and hours of instruction.

Comparison of number of training hours and participants between 2008 and 2009:


The average number of training hours per person in 2009 totaled 44.9.
Abengoa conducts courses on the Common Management Systems (NOC) for all of its employees. These courses are aimed at, among other issues, explaining the Code of Professional Conduct and transmitting the values and norms of conduct as specified in the company's anti-corruption policies. NOC training sessions in 2009 amounted to 113 on-site courses, distributed among 23 countries and attended by more than 7,000 participants.
These attendance-based courses are complemented by online NOC training through Campus, where nearly 6,000 people receive training in this area.
Furthermore, and in the area of social responsibility in labor practices, specific training was conducted for each issue, including auditor training in the SA 8000 standard.
Case Study
Project Director Program
For Abengoa, excellence in project management is a strategic objective. As part of this goal, the project director professional itinerary was designed to include individual career plan management and homogeneous training in line with corporate culture.
Through part-time attendance courses, which are best suited to Abengoa's training needs given the geographical diversity of its staff, training is conducted in all project management areas. The program reflects best market practices and enables participants to obtain the PMP certificate from the Project Management Institute, an entity of renowned international prestige in project management. This certificate requires candidates to possess at least 4,500 project team working hours, pass a knowledge test and adhere to a stringent code of professional conduct.
Course content has been adapted over time according to students' assessments, market trends and Abengoa's strategic concerns. Participant satisfaction levels have always been outstanding, consistently scoring over 4 out of 5.
A total of 179 students on four continents have completed the program successfully, thereby ensuring excellence within the company: 2 participants from Algeria, 10 from Argentina, 16 from Brazil, 12 from Chile, 1 from Ecuador, 18 from Mexico, 9 from Peru, 21 from Uruguay, 72 from Spain, 2 from France, 2 from Holland, 2 from the United Kingdom and 12 from China.
Furthermore, and to lend continuity to this training, a series of refresher courses have been set up for former students. This initiative will be launched in January 2010.
2009 Milestones
More than 1,000,000 hours of training, over 270,000 of which were dedicated to
matters concerning occupational health and safety.
Support of the university community in creating and developing a postgraduate
master's program, the Executive Master's in Business Administration of the University of Seville. The first promotion is scheduled to commence at the beginning of 2010.
Participation in the Latin American Forum on Human Resource Management.