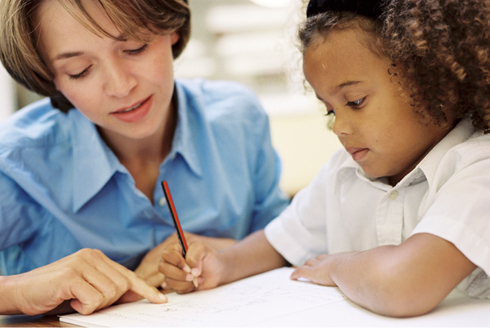 For Abengoa it is crucial to achieve a pleasant work environment, undergirded by a healthy relationship with employees. That is why the company provides its people with a range of social benefits in support of a good work-life balance, bolstering the commitment between company and employee, including:
Scholarships.
Life and accident insurance.
Canteens at workplaces with large numbers of employees.
Flexible pay3 for Abengoa Group employees in Spain, including kindergarten vouchers, medical insurance, training and IT systems.
Workplace gym fully fitted for physical exercise and with areas for group activities.
Subsidized childcare facilities at the main work centers.
Medical department to improve employees' healthcare coverage, at workplaces employing more than 300 people.
Leave: Spanish law entitles an employee to return to his or her job after maternity or paternity leave. In 2011, 96 % of employees taking maternity/paternity leave at Abengoa returned to work, and 90 % stayed in their original positions. Of this total, 68 % were men and 32 % were women.
Pension plans are designed in compliance with the specific features of each jurisdiction in which Abengoa operates, with reference to the local laws in effect in each region.
Social support.
The La Antilla complex in Huelva, Spain, offers affordable summer accommodation to all employees.
Flexible working hours at the main work centers.
Employee social assistance: Abengoa has a social welfare department in place to keep track of personal, family-related, social or economic problems. Similarly, the Focus-Abengoa Foundation has a social fund set up to provide economic support to struggling employees.
Free shuttle service to the central Campus Palmas Altas headquarters from various stops in the city of Seville.

Abengoa's employee benefit scheme is managed through the Focus-Abengoa Foundation, which handles the overall management of the schemes and focuses its attention wherever the company is present and wherever most needed.
Employee benefits are applied equally among all Abengoa workers, regardless of whether they work full or part-time.
Flexible pay scheme
In 2010, Abengoa set in motion its flexible pay scheme for Spain-based employees. The scheme optimizes available net annual pay by allocating a part of it to purchasing products and services that the company can offer in a highly tax-efficient way. Each employee can therefore adapt his/her pay package to his/her own needs and choices.
In 2011, new products and services were added to the scheme, which now includes: residential rentals, medical insurance, restaurant cards, training, IT equipment and childcare vouchers. The more than 2 M€ of purchasing associated with the scheme garners a personal income tax saving of over 400,000 €.
Since the scheme has been such a success in Spain, in 2012 Abengoa will undertake research on the tax law prevailing in each country where it operates, with a view to extending the scheme internationally.
3 Explained in the section headed Flexible Pay Scheme in this chapter.