Abengoa helps to create wealth in the countries in which it operates by implementing and developing economic relationships with local suppliers.
The table below shows the purchase volume in countries that have a specific weighting within the total number of purchases made by the group and the percentage corresponding to local suppliers1.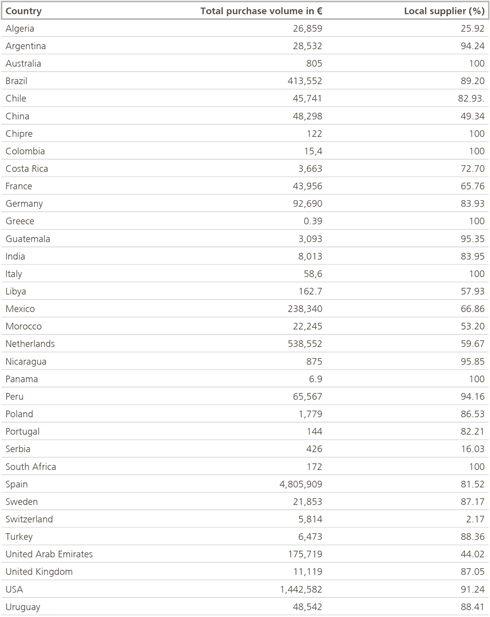 Abengoa helps small suppliers or those operating in regions characterized by slower development by:
Obtaining financing or securing channels of access to funding.
Improving supplier health and safety systems.
Providing technical training geared towards occupational risk prevention.
Abengoa maintains close relations with suppliers and collaborators based on communication, knowledge and mutual support in order to create value for the entire organization.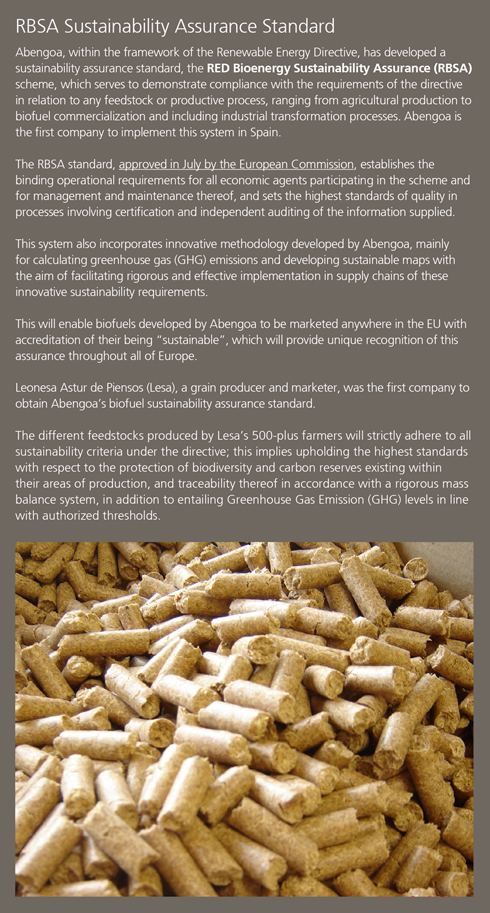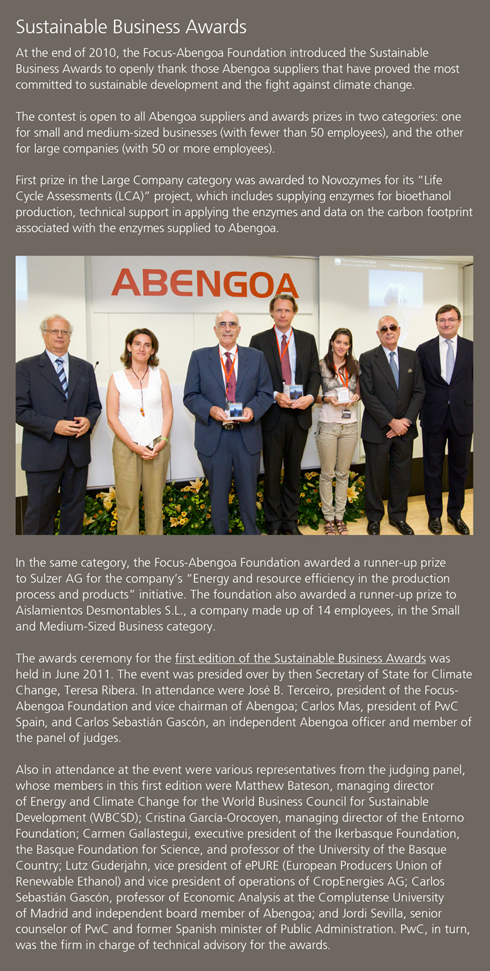 From left to right:
Carlos Sebastián Gascón, independent board member of Abengoa; Teresa Ribera, former Secretary of State for Climate Change; prize winner Antonio Navarrete, manager of Sulzer AG; first prize winner Lars Christian Hanses, president for Europe of Novozymes; prize winner Cristina Martín of Aislamientos Desmontables; José B. Terceiro, president of the Focus-Abengoa Foundation and vice chairman of Abengoa; and Carlos Más, president of PwC Spain
1. Term explained in the Glossary.