All of these lines of action converge upon a common objective, that is to combat climate change through an unflinching commitment to sustainable development and by integrating this commitment into company strategic planning as follows:
Abengoa is rethinking its present business activity from the perspective of sustainability and focusing on future business pursuits while taking environmental and sustainable development-related factors into consideration.
Abengoa wishes for its products and services to not only be conducive to sustainable development, but also for them to be realized in a way that is sustainable, meaning that the company can measure and validate their degree of sustainability through instruments that are transparent and readily recognizable by the market and by society at large.
The company has been working along these lines for some time now, and, in addition to its emissions inventory, the company is engaged in significant initiatives to help combat climate change:
Abengoa is listed on the FTSE4GoodIbex sustainability index and a participant in the Carbon Disclosure Project (CDP). The company's CO2 emission volumes were disclosed for the first time
Abengoa participates in four carbon funds:

Spanish Carbon Fund (Fondo Español de Carbono, or FEC), which carries out projects in renewable energies, gas destruction, energy efficiency and solid waste, primarily in Latin America.
MCCF (Multilateral Carbon Credit Fund), which invests in projects in Europe and Asia associated with renewable energies, gas destruction, energy efficiency and solid waste.
Spanish Business Fund (FC2E), investing in global projects.
Bio Carbon Fund Europe and Asia.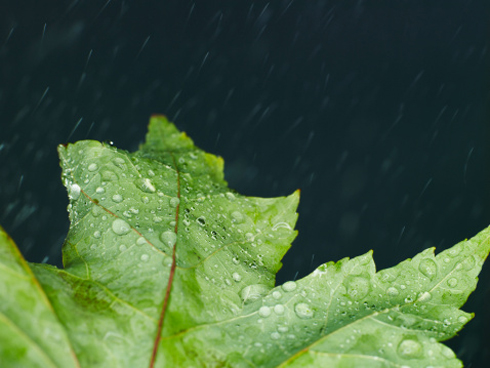 In addition to this, potential new investments were actively pursued throughout 2010 in markets of interest to the company..
Abengoa is applying VERs (Voluntary Emissions Reductions) to certain activities in order to neutralize the associated CO2 emissions. In 2010, for example, the Focus-Abengoa Foundation neutralized the emissions from its Seville headquarters using the credits generated through a hydraulic project in Turkey.
Through the Focus-Abengoa Foundation, Abengoa created a Forum on Climate Change. This platform seeks to promote, through initiatives fostering public debate, an open platform for research, presentation and contrasting of ideas and results in connection with renewable energies and climate change. The forum concentrates on fields in which Abengoa specializes, thereby allowing the company to make significant contributions to the different areas of international, industrial and technological relations and pursue other types of endeavors. Forum developments in 2010 included a new edition of the School of Energy and Climate Change, which, opened by Josep Borrell, focused on the economic implications of the fight against climate change.
Through Zeroemissions, Abengoa carried out its first initiative involving specific Carbon Training in Spain, with the first edition of the program taking place in 2008. This initiative seeks to train professionals worldwide through a global, integrative approach to carbon markets. A new edition, in this case in collaboration with the Spanish School of Industrial Organization (Escuela de Organización Industrial, or EOI), was held in 2010.
Abengoa has made Campus Palmas Altas, Abengoa's headquarters in Seville, a global model for sustainable architecture and construction.
Abengoa has also undertaken important activities in the area of renewable energies, recycling, systems and infrastructures, all of which have contributed to preventing the emission into the atmosphere of millions of tons of CO2.
In summary, with the aim of achieving business objectives and upholding its commitment to sustainability and the struggle against climate change, Abengoa:
Invests in research, development and innovation (R&D+i).
Expands technologies promising the highest potential.
Develops the required talent, attracting and retaining the finest human resources..
Furthermore, through the Focus-Abengoa Foundation, Abengoa also dedicates human and economic resources to promoting social action policies that contribute to human and social progress.

No Co2pollution Stamp
As part of its commitment to sustainable development, Abengoa has created the first postage stamp in the world that offsets the CO2 emissions from sending an ordinary letter in Spain. This service broadens the company's commitment in the social and human area, offering the chance to reduce the carbon footprint generated by postal deliveries.
By purchasing the "No Co2pollution" stamp, customers will offset the emissions generated by the letter by investing the corresponding amount of money in the 15 MW Kalealti hydroelectric station emissions reduction project in Turkey.
This collectors' edition has a postage value equivalent to one ordinary letter sent in Spain. In addition to the self-adhesive stamps, the purchase will include a "No Co2pollution" carbon offset certificate issued in the name of the buyer, which provides technical details of the project in which the funds will be invested. Each stamp costs 2.10 €, plus delivery, and can be purchased via the online auction platform Ebay.
Thanks to this novel initiative, Abengoa aims to help users of the postal service to contribute to carbon emissions reduction targets, encouraging them to strengthen their commitment and respect for the environment..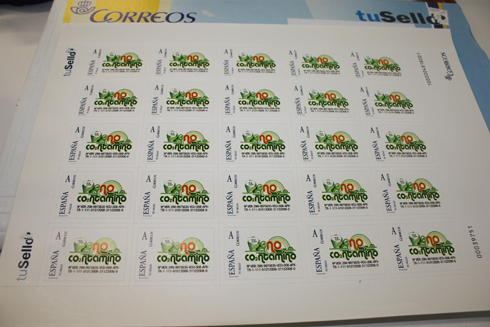 Hynergreen unveiled the renewable hydrogen service station for the Hercules Project
On June 16, the regional minister of Economy, Innovation and Science of the Regional Government of Andalusia, Antonio Ávila Cano, and the Mayor of Sanlúcar la Mayor, Raúl Castilla Gutiérrez, together with José Domínguez Abascal, Abengoa's general technical officer, and Javier Brey, general director of Hynergreen, inaugurated the renewable hydrogen service station of the Hercules Project, located at the Solúcar Solar Complex in Sanlúcar la Mayor, Seville (Spain).
This hydrogen service station, the first in southern Spain and one of only a handful in existence worldwide, will produce hydrogen from solar energy. It is part of the Hercules Project, an Andalusian initiative coordinated globally by Hynergreen, and receives funding from the Andalusian Agency for Innovation and Development (IDEA) and the Ministry of Education and Science, which has categorized the project as being a strategic and unique scientific and technological project.
As part of the project, in collaboration with Santana Motor, a fuel cell-powered electric vehicle was also developed, employing the hydrogen supplied at this service station.
During the inauguration, José Domínguez Abascal, Abengoa's general technical officer, stressed the importance of a station with these characteristics in "demonstrating our solid commitment to hydrogen as an alternative fuel that is renewable, clean and sustainable".
In turn, Javier Brey, general director of Hynergreen, pointed out that "Hynergreen R&D investment in these technologies in recent years totals more than €10 M".
The Hercules Project, which began life in January 2006, has a budget of more than €9 M, and boasts the involvement of Solúcar R&D (Abengoa Solar), Santana Motor, Carburos Metálicos, GreenPower, the Andalusian Energy Agency, INTA and AICIA.