Climate change is a reality, and it is caused by human activity. For this reason, the Kyoto Protocol set the target of achieving a 5% reduction by 2012 over the 1990 emission levels of the world's developed countries.

GHG emissions are directly related to industrial activity, with more industrialized countries being the biggest emitters. Cutting GHG emissions without having an effect on Gross Domestic Product (GDP) requires, among other initiatives, the development of clean industrial technologies, replacement of fossil energy use with renewables, and modification of production and consumption rationale to make these processes efficient so that resources, energy in particular, are employed in a way that is in keeping with the goal of obtaining satisfaction and generating development and opportunities for everyone. This poses a challenge, not only for governments, but for businesses and citizens alike. Agenda 21 of the United Nations has established an operational framework for facing the challenges of the new century through the integration of development and the environment.

The key role of the business community in combating climate change is synthesized in managing clean production and in promoting responsible engagements in this area, and is implemented through a range of actions:
Management of the knowledge of an entity's own emissions: emissions accounting and balance sheet, enabling traceability to the different inputs.
Product labeling.
Analysis of product and service life cycles, including evaluations on potential for improvement.
Innovation.
Alignment of new businesses with sustainable development.
A company can voluntarily become a neutral emitter by purchasing carbon credits to compensate its emission balance.
In keeping with the above, in 2008 Abengoa implemented a complete system for quantifying GHG emissions2 by means of an internal norm that is comparable to international standards. In 2008, 2009 and 2010 the inventory, which was conducted in accordance with this internal management norm, was audited by an independent external entity. The inventory of GHG emissions has been disclosed through the Carbon Disclosure Project (CDP) since 2009.

Based on the results obtained from 2008 and 2009 emissions analyses, Abengoa set emission reduction targets in 2010 for all of the company's activities.

The purpose of this inventory is to gain in-depth knowledge of the direct and indirect GHG emissions of each one of the company's activities. This accurate emissions accounting enables the company to draw up annual GHG emission reduction plans, label Abengoa products and services, and evaluate company suppliers according to the GHG emissions associated with the products and services they provide. The scope of this norm includes:
Scope 1. Direct emissions: emissions associated with sources that are under Abengoa's control.
Scope 2. Indirect emissions associated with the generation of acquired electricity or thermal energy.
Scope 3. Indirect emissions associated with the production chain of goods and services acquired by Abengoa.
The inventory is incorporated into the metrics for determining the economic, social and environmental footprint of the company's activity, and constitutes yet another parameter for boosting sustainability. The inventory is an integral part of Abengoa's commitments to society.

For Abengoa, calculating emissions and quantifying efforts to reduce them is a task linked to its businesses; a duty deriving from the business model of consistency between the provision of innovative solutions for sustainable development and the commitment to sustainability and combating climate change.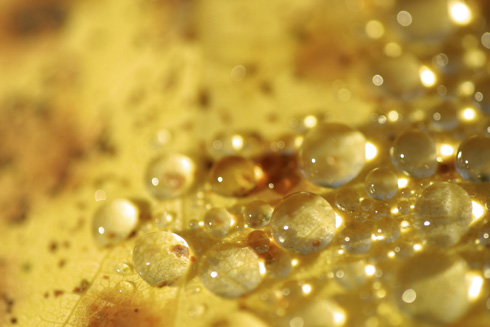 Computing GHG Emissions
Implementation of the Integrated Sustainability Management System computer application was completed in 2010. This system combines, among others, all reporting tools in place for the GHG inventory, the GRI (Global Reporting Initiative) indicators, and the ESI system.

As far as the GHG inventory is concerned, the tool incorporates emissions computation for all scopes and sources established under Abengoa's internal norm in accordance with international standards. It also contains methodology, data bases and calculation systems to address all existing typologies in the company's activities.

In order to monitor the emissions associated with all acquired goods and services, this tool is linked to Abengoa company purchasing applications, impedes the formalization of purchases from suppliers who do not report their emissions, and ensures that emissions are registered for each order.

2 See chapter titled Greenhouse Gas Inventory