Abengoa has its main headquarters in Seville (Spain) and is present, through its 600-plus subsidiaries, holding companies, facilities and offices, on the five continents

The company focuses on two sectors of activity: Energy and the environment, which account for 95 % of its revenues, and similarly on three lines of business: Engineering and Construction, Concession-Type Infrastructures and Industrial Production.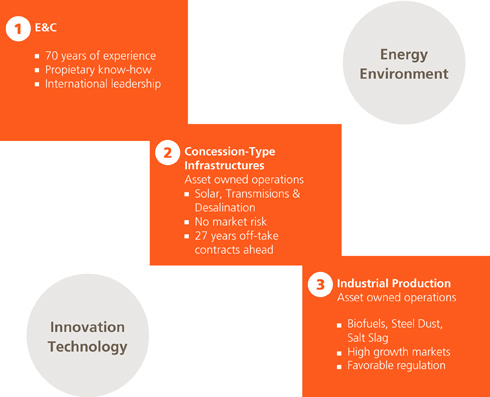 Engineering and Construction
This area encompasses core engineering activity in energy, water, and information technologies, a field in which the company boasts over 70 years of experience. Abengoa specializes in complex turnkey projects to construct solar thermal plants, hybrid solar-gas facilities, conventional power plants, power transmission lines, hydraulic infrastructures, including large-scale desalination plants, and biofuel plants and critical infrastructure control systems. The company is also a market leader in providing information technologies and services to critical sectors.
2010 Milestones
Completion and delivery of the world's largest hybrid integrated solar combined cycle (ISCC) plant in Ain Beni Mathar (Morocco). The facility will generate 482 MW of total power, with the solar field accounting for 24 MWe, including specific consumptions associated with the generation of thermal energy from the solar field.
Start of work on the Solana concentrating solar power plant in Arizona (USA), which currently ranks as the world's largest solar power facility thanks to its 250 MW of net power. The plant features parabolic trough technology and utilizes thermal storage from molten salts to increase the number of operational hours per day.
Commencement of construction on two sections of the 765 kV Biswanath Chariyali - Agra direct current line (India).
Start-up of work on the 600 kV Porto Velho - Araraquara direct current transmission line in Brazil. Spanning an impressive 2,350 km, this line is one of the world's longest direct current power lines.
Start of work on a 300 MW cogeneration power plant in Tabasco (Mexico) for the state-owned company Petróleos Mexicanos (Pemex).
Contract secured to carry out extension work on two wastewater treatment facilities in the cities of Brasov and Videle (Romania), which are expected to have a combined capacity of 116,000 m3 per day.
Construction of a reverse osmosis desalination plant in Qingdao (China). The facility will be able to desalinate 100,000 m3 of water per day, enough to supply a population of 500,000 people with drinking water.
Completion and delivery of three bioethanol plants, two in the United States and the other in Holland, with a combined annual capacity approaching 1,150 ML. A
Agreement signed with IBM in North America to create ITS (Intelligent Transport Solutions) mobility management solutions for small-scale transport networks, such as small and medium-sized cities.
Concession-Type Infraestructures
Infrastructures under concession group together any asset operations for which we have long-term contracts in effect, including take-or-pay contracts, power purchase agreements and tariff-type sales contracts. This segment therefore includes solar power plants, transmission lines, cogeneration plants and desalination plants. There is no demand risk for these particular assets, and our efforts focus on streamlining operational aspects. Abengoa has a young asset portfolio, with an average of 27 years of envisaged operation. Furthermore, the company's investment volume in assets currently under construction will effectively double our current capacity once they begin operating.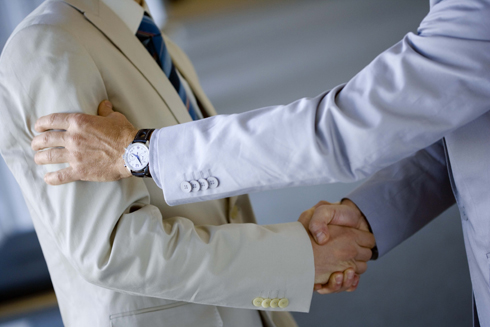 2010 Milestones
Operation of solar power plants:
In Spain, three new 50 MW parabolic trough solar power plants were commissioned, thus bringing the 43 MW of installed capacity in operation in 2009 to 193 MW.
Abengoa boasts 930 MW under construction in Spain, the United States and the Middle East, with the plants scheduled to be brought online over the coming three years. These projects include the ambitious Solana plant in the United States.
Operation of power transmission lines:
Abengoa closed the year with over 4,400 km of transmission lines in operation, primarily in Brazil, where the company is the leading private power line concession firm, and also in Peru, where a 670 km line crossing the Andes at an average height of 3,000 m above sea level has been brought partially online. Over the coming years, the number of lines in operation will be effectively doubled, thanks to the Norte Brasil (Latin America's longest direct current line), Linha Verde and Manaos projects in Brazil, and the Chilca project in Peru.
Operation of desalination plants:
2010 witnessed the start-up of the Chennai (India) plant, which is capable of generating 100,000 m3 of desalinated water per day, thereby bringing the company's daily operating capacity to 375,000 m3. When the plants currently under construction in China, India and North Africa are commissioned, this capacity will leap to over 900,000 m3 per day.Producción Industrial
Industrial Production
This area brings together Abengoa activities in the field of biofuels, and steel dust and salt slag recycling, which, despite being based also on proprietary assets, focus on high-growth markets in which the company enjoys a position of leadership. Abengoa is a European market leader in ethanol production, and also ranks sixth in North America. In recycling, the company holds a market share within Europe of over 50 % in the niche markets where it operates.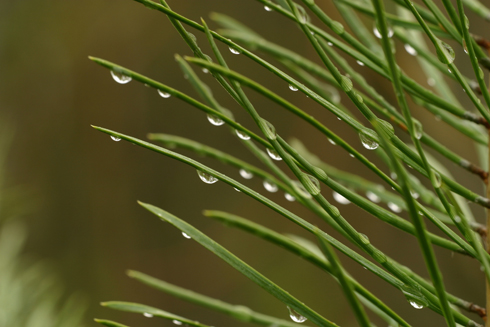 2010 Milestones
Operation at full load of the bioethanol production plants in Mount Vernon, Indiana, and Madison, Illinois, both with an annual production capacity of 335 ML of bioethanol, and 230,000 t of DGS (Distilled Graints and Solubles).
Start-up of the Europoort plant in Rotterdam (Holland), boasting an annual production capacity of 480 ML of bioethanol and 360,000 t of DGS.
Maritime exports of bioethanol from the United States.
Lease of a new storage terminal in Houston, Texas, with a storage capacity of 10 ML.
Promotion and expansion of the biofuel service station network marketing E85 (blend of 15 % gasoline and 85 % ethanol) biofuel in Spain, which already includes 21 distribution points.
The company's production units treated 562,308 t (dry) of zinc-containing iron and steel dust, up 11.9 % on figures for 2009; and 375,000 t of salt slag, marking a 57 % year-on-year increase.
These sectors and businesses are conducted through its five business units: Solar, Bioenergy, Environmental Services, Information Technologies and Industrial Engineering and Construction.