Abengoa has developed an Integrated Sustainability Management System to enable the company to ascertain the impact of its projects in order to mitigate risks and generate opportunities through access to reliable data in all company activity areas.
In 2010, Abengoa completed implementation of the computer application that hosts all existing reporting tools. This application was designed so as to gain immediate access to reliable information. It consists of the GRI (Global Reporting Initiative) indicator system, the Greenhouse Gases Inventory (GHG), the Environmental Sustainability Indicators (ESI), as well as any other indicator defined to measure company performance in the working areas outlined under the Master Plan and in the matters extracted from the Relevant CSR Issues procedure1.
Through this system, the company is able to ascertain its impact on the environment and in the communities where it operates, in that the application aids in daily management of sustainability-related data, simplifying the process of capturing reliable information and documentation, thereby facilitating data review and consolidation.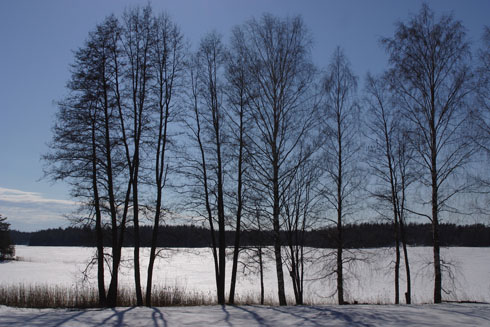 Abengoa's internal CSR auditing area conducts internal verifications of system tools on a regular basis to check and ensure the efficiency of these tools and the trustworthiness of the information they contain.
1 See chapter titled Report Preparation Process