The Spanish Management Excellence Club (Club de Excelencia en Gestión) awarded Abengoa's corporate-level human resources company (Girh) the +500 EFQM (European Foundation for Quality Management) Gold Seal for European Excellence. This accolade is awarded to companies and organizations that apply management principles based on quality and excellence as their chosen strategy on the path toward continuous improvement.
Befesa Agua received official recognition from the top-tier global consultancy firm Frost & Sullivan under the category Leadership in Competitive Strategy in the Global Desalination Market.
Abener received the X Andalusian Excellence Award (Premio Andaluz a la Excelencia) at the contest promoted by the Regional Ministry of the Economy, Innovation and Science in collaboration with the Andalusian Center for Excellence in Management (Centro Andaluz para la Excelencia en la Gestión).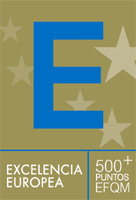 Gold Seal of European Excellence +500 EFQM (European Foundation for Quality Management)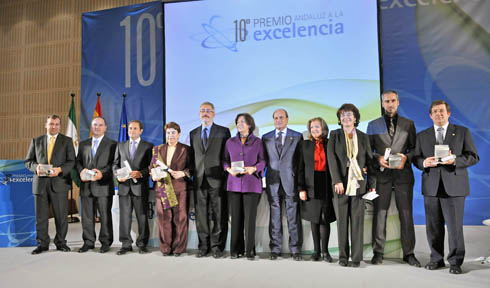 X Andalusian Excellence Award
As a result of work conducted with Huawei, Instalaciones Inabensa received the Outstanding Technologies Partner Award for development, capability and technological cooperation. The company also won the European Partner Award, thereby cementing the company's position as one of Huawei's most trusted partners in Europe.
Inabensa Tianjin (China) was named Best Supplier of the Year by General Electric.
Abengoa Chile received the One Million Accident-Free Occupational Man-Hours award from the occupational safety mutual insurance firm attached to the Chilean Chamber of Construction (Cámara Chilena de la Construcción).
Abengoa Chile was listed on the Honor Roll for its management of occupational risk prevention by the General Contractors Committee of the Chilean Chamber of Construction.
Telvent was presented with a trophy from CA Metro Valencia (Venezuela) for the company's ongoing supplier support in the projects undertaken.