Abengoa received an award from the El Correo de Andalucía newspaper in the business category for the company's contribution to Sevillian society.

Abengoa Bioenergy was one of the chosen winners at the St. Louis Chamber of Commerce (North America) St. Louis Top 50 Awards for its valuable contribution to the region's economy.
Abengoa Bioenergy also secured an Economic Development in Illinois Award (EDIE) from the Illinois Chamber of Commerce for its work on the Madison plant, a project that has created new jobs, boosting the state economy.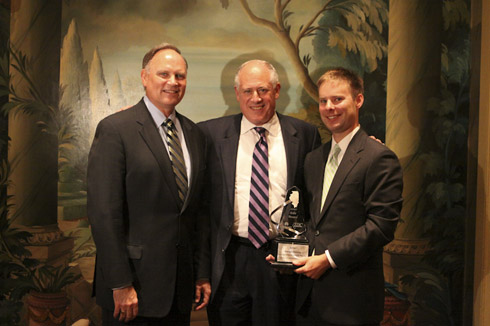 Honorary mention at the IX Spanish Company with the Best Online Financial Information