Abengoa Solar received the CSP Today Award for the greatest achievement of the year in emerging markets as a result of the Shams-1 project.
Telvent was a finalist at the Digital Innovation Awards staged by the Barcelona Digital technology center in recognition of the most innovative business ideas and projects.
Abengoa Perú received the National Quality Prize from the National Society of Industries (Sociedad Nacional de Industrias). Abengoa Peru thus became the first construction company to earn this recognition.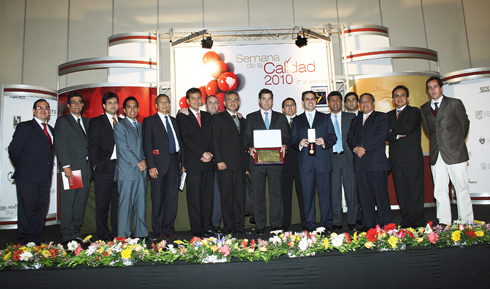 Premio Nacional a la Calidad